Technique
Introduction
Welcome to the Technique Section for Intermediate Students!
Once you are comfortable with the finger exercises in the
technique section
for beginner students, you are now ready for more difficult finger exercises. As mentioned in the beginner section, finger exercises will help improve your finger strength and flexibility.
You will be learning two new finger exercises called
inversions
and
straddles
. We're getting those fingers in better shape every day! Below is a list of these two exercises and their descriptions.
Recommended Stuff
Click to Install

Flash Plugin if you cannot view the Flash Demos on this page
Lesson 36
Harmony Notes
Five Finger Exercise
Access
more free Piano Technique lesson - How to play
Arpeggios
More Techniuqus Tutorials
Lesson 21 -
Pentatonic Scale
Lesson 22 -
Whole Tone Scale
Holiday Song
-
Auld Lang Syne
Download
Free Sheet Music



Access

free Virtual Piano Keyboard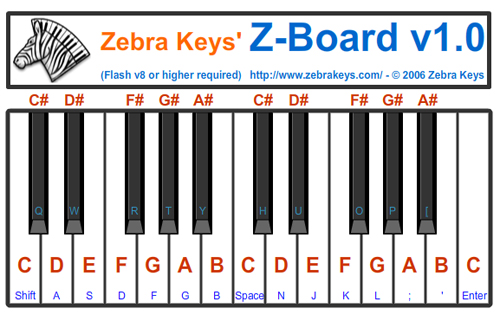 Learn

Five Fingers Exercise


List of
50 Free Piano Lessons