Virtual Keyboard
Introduction
Welcome to the Virtual Piano Keyboard!
Try out Zebra Keys'
brand new interactive piano keyboard
! What makes our interactive Flash piano keyboard unique?
1) You can play with both the mouse AND the computer keyboard
2) You can play individual notes AND chords
3) You can hold down individual keys AND multiple keys
(Note: You must have Flash 8 or higher to use this keyboard!)
Recommended Stuff
Click to Install

Flash Plugin if you cannot view the Flash Demos on this page
Use this
Virtual Piano
above to practice playing
Brother John
(Flash Demos version), or any of these songs below:
Learn
to play more
Beginner Songs
Learn How to Play Easy Songs
How to Play
"
Clementine
"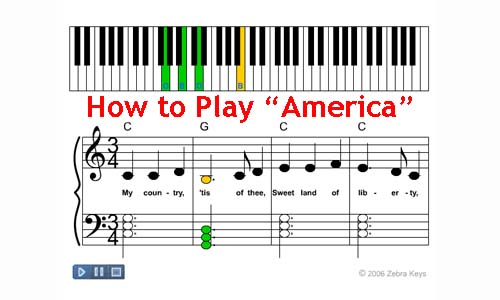 Download
Yankee Doodle free sheet music
(and the Singalong version)
Download
Camptown Races
free sheet music
Chords used in I'm A Little Teapot song are
C Chord
, F Chord, and G Chord
Download
I'm A Little Teapot free sheet music
Free Music Tools
-
Scale Ear Trainer
How to play
Major Scales
in all the 12 Keys
Watch
animation demo on how to play C
Major Scale
Download
Angels We Have Heard On High
Free Christmas sheet music
Learn to play
songs -
Deck The Halls, Jingle Bells, We Wish You A Merry Christmans, and more
Use
the Virtual Piano below to practice playing songs on this page:
Access

free Virtual Piano Keyboard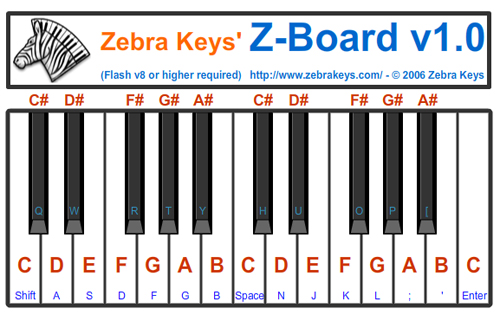 List of
50 Free Piano Lessons