Resources
Introduction
Welcome to the Sheet Music Section!
Free Sheet Music at Your Convenience
This section is a wonderful place to find sheet music from all types of artists. If you are not interested in purchasing a whole music book, there are many ways to purchase a
digital copy of sheet music
individually or even find a copy for
FREE
.
All Types of Free Sheet Music
Here you'll find full versions of
public domain sheet music
from composers such as
Beethoven and Pachelbel
. You will also find links to
sheet music previews
from your favorite artists.
And BEST OF ALL
, you can use our
blank sheet music
section to download, print, or customize
YOUR VERY OWN
blank sheet music and be on your way to
becoming the next Mozart
!
Recommended Stuff
One Year Subscription
Download thousands sheet music titles for only $37.75.
Exclusive Access to over 100,000 titles
Enjoy instantly premium quality digital sheet music
Download
Aura Lee
(Love Me Tender) free sheet music
Download sheet music for free -
The Entertainer
Access
50 Free Piano Lessons
Other Sheet Music Preview
The Beatles Best: Easy Piano
Jumbo Easy Piano Songbook
Ultimate Easy Piano Collection for All Occasions!
200 Classical Favorites, Folk Songs & Jazz Standards
The Best Songs Ever
(Big-Note Piano)
Download thousands sheet music titles for only $37.75.
from Virtual Sheet Music
61-Key Piano
-
Huntington KB61 61-Key Portable Electronic Keyboard
Download
Free blank Sheet Music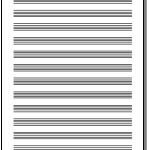 Learn

to play these songs online:
Download

Free Sheet Music for Beginners
Download

Free Sheet Music - Bach, Joplin, Beethoven, Pachelbel

Download

free Christmas sheet music, and learn

How to play

Jingle Bells

and more,

click

below: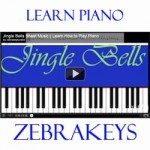 Free Interactive
Music Tools
to TEST your piano skills:
50 Free Piano Lessons
Five Finger Exercise
This book will help to improve your finger dexterity - practice the exercises everyday -
A Dozen a Day: Technical Exercises for the Piano to Be Done Each Day Before Practicing
ZebraKeys Z-Board
Use the virtual piano keyboard below to practice what you've learned in the "Piano Basics" Section - Piano Layout. You can play this Virtual Piano Z-Board in two ways:



See all of our Free piano lessons



1. Use the computer mouse to click directly onto the key or note (in RED) on the
Virtual Piano to play that note

2. Press the corresponding button (in BLUE) on your computer keyboard to
play that particular note
(Note: You have to first click on the virtual piano once to activate this feature)



e.g.

Press

"Shift" button on the computer
keyboard to play note "C",


Press

"S" to play note "E", and so on.

To play C Major Chord (C-E-G) -


Hold down

"Shift"-"S"-"F" on
the computer keyboard all at once, see chart below:




Access Major Chord chart

Chord
Name


Notes
of the
Chords
To play the left hand chord - Press all the keys (in BLUE)
of the computer keyboard all at once to play the chord

__________

__________

__________

C chord

C - E - G

Shift - S - F

G chord

G - B - D

F - B - N

F chord

F - A - C

D - G - Sp

Dm chord

D - F - A

A - D - G





Access

the "Piano Basics" section to learn the layout of piano keyboard, and

learn

how to read
Music Notations.

Use

this interactive Z-Board to practice playing easy popular songs.







How to play

beginner song, Brother John - use the virtual piano keyboard above to practice this song.






How to play

Major Scales in all 12 keys
G Major Scale -

G, A, B, C, D, E, F#, G