Learn Songs
Introduction
Welcome to the Learn Songs Section for Beginner Students!
If you are familiar with the
layout of the piano
and know how to read
music notation
, then it's time to put that knowledge into good use by playing some songs! You will start off with three recognizable songs, "
Brother John
", "
London Bridge is Falling Down
" and "
Twinkle Twinkle Little Star
". Each song is accompanied by flash animations that show you which keys on the piano you need to press and how the song sounds like!
There are three flash animations for each song. The first animation shows notes of the right hand melody, the second animation shows notes of the left hand chords, and the last animation shows notes from both hands being played together.
Recommended Stuff
Click to Install
Flash Plugin
if you cannot view the Virtual Piano above
Use
the Virtual Piano at the end of the lesson above to practice
How to play Easy Song for Beginners
(Flash Demos Version)
A First Book of Christmas Songs
20 Favorite Songs in
Easy Piano Arrangements
Lesson 7

- London Bridge Is Falling Down

(Flash Demos Version)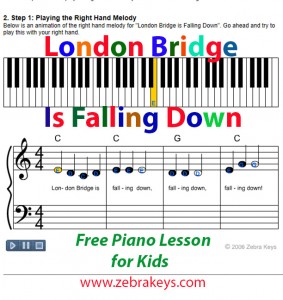 Basic Piano Lessons
Lesson 1 thru Lesson 3 -
Piano Layout & Names of Piano Keys
Lesson 4 & Lesson 5 -
Music Notation
Chord Piano Lesson
Lesson 9 -
Major Chord
Access
50 Free Piano Lessons
Interactive
free
Music Tools
Access
free
Virtual Piano
to
practice playing this song now!

Download

Free Sheet Music

This Old Man, Fur Elise, The Entertainer,

Yankee Doodle, I'm A Little Teapot, and more.

Download

free Christmas sheet music
Up On The Housetop

,

Deck The Halls, Jingle Bells & more.

How to play

Auld Lang Syne

Browse

Kids Wall Lamps SMILA Nightlight Blue Star or Yellow Crescent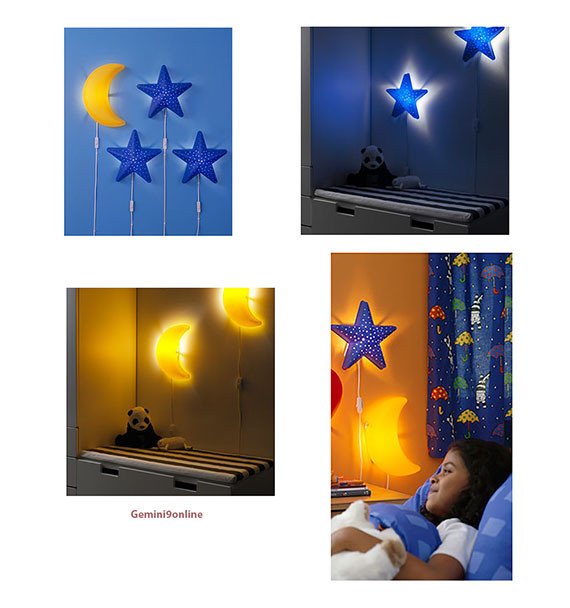 How to play
Brahms' Lullaby
See
list of
more songs
, free sheet music provided
Download
Free sheet music for
Camptown Races
Learn Songs for Beginners
Lesson 8

- Twinkle Twinkle Little Star

(Flash Demos Version)