Piano Layout
Introduction
Welcome to the Piano Layout Section!

Find Your Keys

In this section, you will learn how the black and white keys on the piano keyboard are organized. This includes the names of individual keys and animated diagrams of the piano keyboard. Zebra Keys will teach you how to group keys together which will help you to visualize the piano keyboard in a less intimidating manner.

Learn Your ABC's for the Piano Keys

Also, you will get a chance to put your ABC's into good use! Well, at least the first seven letters that is. Overall, these piano layout lessons will help build a strong foundation for any beginning learner!


Recommended Stuff
Click to Install

Flash Plugin if you cannot view the Flash Demos on this page
Piano Basics
Easy Piano Lessons for Kids and all Beginners
(see Lesson with Flash Demos)
Access
Full Version of this lesson - Click below: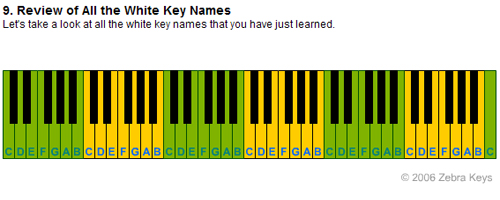 TEST
your piano keyboard skills using
Keyboard Trainer
after
completing Lessons
2 & 3
Access
50 Free Piano Lessons
Access
Full Version of this lesson - Click below: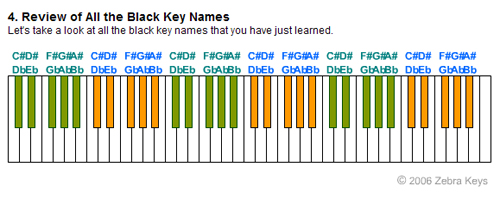 Access
Free
Note Trainer
to TEST your Note Reading skills after completing Lesson 4



Access

free Virtual Piano Keyboard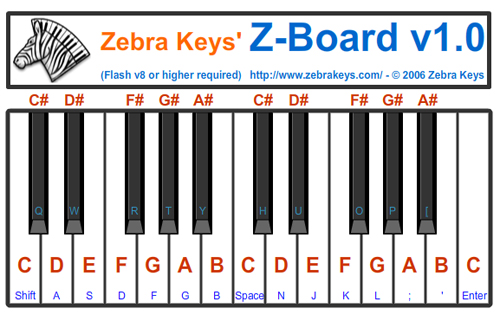 Learn

Five Fingers Exercise


List of
50 Free Piano Lessons