Learn Songs
Introduction
Welcome to the Learn Songs Section for Intermediate Students!
If you are comfortable playing the songs in the
learn songs section
for beginner students, then you are ready to try out some more challenging material! The songs in this section will have more complicated rhythms in the right hand as well as introducing new chords beyond the
three primary chords
that you have learned in the beginners section.
Just as in the beginner lessons section, you will be learning three more recognizable songs, "
America
", "
Silent night
" and "
God Rest ye Merry Gentlemen
". Again, each song is accompanied by flash animations that show you which keys on the piano you need to press and how the song sounds like.
Since you are now familiar with how the animations for the songs are presented, there is now one combined animation for each of the songs. This animation shows both the right hand melody notes and left hand chord notes being played together. You can still practice these songs with your hands separately at first, and then when you feel comfortable, you can practice them with your hands together. Below are the three new songs you will be learning.
Recommended Stuff
Click to Install

Flash Plugin if you cannot view the Flash Demos on this page



Access

free Virtual Piano Keyboard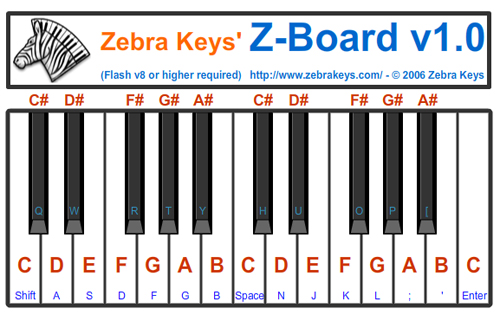 Learn

Five Fingers Exercise


List of
50 Free Piano Lessons