Improvisation
Introduction
Welcome to the Improvisation Section for Beginner Students!
Improvisation is the ability to make music as you are performing it. Much of improvisation is learning patterns or different note arrangements that you can then apply to songs that you already know.
In this section, you will learn some patterns and arrangements that you can play with your left hand that can be added to any song to create more interesting sounding music. Below are four improvisation techniques that you will be learning such as
chord inversions
, the
double chord pattern
, the
broken chord pattern
and the
arpeggio chord pattern
.
Recommended Stuff
Click to Install

Flash Plugin if you cannot view the lesson with Flash Demos above
Lesson 16
The Circle of Fifths
Piano Improvisation for Beginners
Lesson 17
Chord Inversions
Lesson 18
Double Chord Pattern
Lesson 19
Broken Chord Pattern
Lesson 20
Arpeggio Chord Pattern
Lesson 21
Sounds of the Orient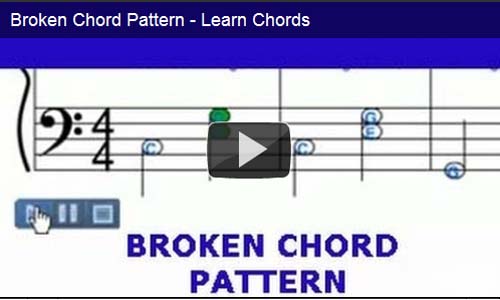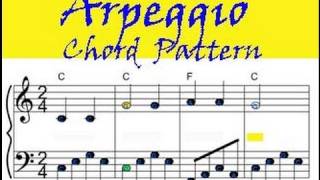 How to Play from a Fake Book
A "teach yourself" book introduces you to
Chord building, Various rhythmic styles, and much more
Shortcuts to Hit Songwriting
26 Proven Techniques for
Writing Songs That Sell
Free Interactive
Music Tools
to TEST your piano skills:
50 Free Piano Lessons
Five Finger Exercise
Access
Piano Technique for Beginners
This book will help to improve your finger dexterity - practice the exercises everyday -
A Dozen a Day: Technical Exercises for the Piano to Be Done Each Day Before Practicing
ZebraKeys Z-Board
Use the virtual piano keyboard below to practice what you've learned in the "Piano Basics" Section - Piano Layout. You can play this Virtual Piano Z-Board in two ways:



See all of our Free piano lessons



1. Use the computer mouse to click directly onto the key or note (in RED) on the
Virtual Piano to play that note

2. Press the corresponding button (in BLUE) on your computer keyboard to
play that particular note
(Note: You have to first click on the virtual piano once to activate this feature)



e.g.

Press

"Shift" button on the computer
keyboard to play note "C",


Press

"S" to play note "E", and so on.

To play C Major Chord (C-E-G) -


Hold down

"Shift"-"S"-"F" on
the computer keyboard all at once, see chart below:




Access Major Chord chart

Chord
Name


Notes
of the
Chords
To play the left hand chord - Press all the keys (in BLUE)
of the computer keyboard all at once to play the chord

__________

__________

__________

C chord

C - E - G

Shift - S - F

G chord

G - B - D

F - B - N

F chord

F - A - C

D - G - Sp

Dm chord

D - F - A

A - D - G





Access

the "Piano Basics" section to learn the layout of piano keyboard, and

learn

how to read
Music Notations.

Use

this interactive Z-Board to practice playing easy popular songs.





Learn

How to play

beginner song, Brother John - Free Online piano lesson.
Learn more songs. Use the virtual piano keyboard above to practice this song.