Music Theory
Introduction
Welcome to the Music Theory Section for Beginner Students!
In this section, you will be introduced to concepts of music theory. Music theory is the explanation of the ideas behind music and how music is put together. With a good foundation in music theory, you will understand what you are playing, which will make things like improvisation and composing much easier! You will be able to improvise versions of your favorite songs and play without sheet music!
There are five lessons in this section, "
12 Keys of Music
", "
Major Scale
", "
Intervals
", "
Chords of the Major Scale
" and "
Introduction to the Circle of 5ths
". A detailed description of each lesson is listed below.
Recommended Stuff
Click to Install

Flash Plugin if you cannot view the lesson with Flash Demos above



Access

free Music Tools



Music Theory for Beginners
______________________________________________________
Use
the Virtual Piano below in conjunction with the lessons in "Music Theory" section
Adult All-In-One Course
Lesson-Theory-Technic
Level 1 for Beginner Students
How to Play the Piano Despite Years of Lessons
What Music Is and How to Make It at Home
Play Piano in a Flash! Full Video Set DVD
Available in VHS and DVD formats
Provides readers with years of musical enjoyment
Scales, Chords, Arpeggios and Cadences
A Complete Book - Learn the Fundamentals
Explanation of Scale Degrees
The Complete Idiot's Guide to Music Theory
Complete Idiot's Guides (Lifestyle Paperback)
explains everything from bass-clef basics to confusing codas
A Dozen a Day Book 1
Short
warm-up exercises

to be played at

the beginning of each practice session
Chord Lessons
Lesson 11
Blues Chord Progression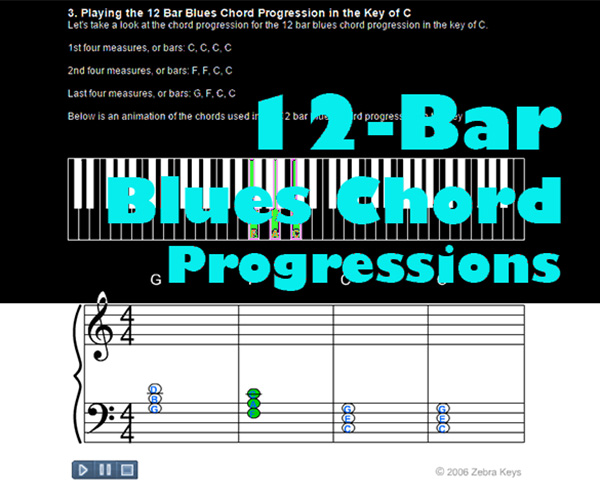 Access
50 Free Piano Lessons
Download
Free Sheet Music
for Easy Piano,
Classical Songs, and more
Lesson 15
Chords of the Major Scale
(See these Chords played in the song, The First Noel)
Lesson 16
The Circle of Fifths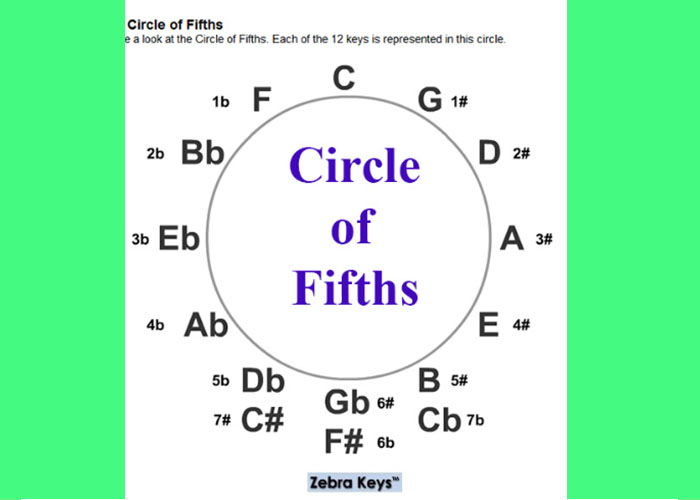 Lesson 17
Chord Inversions
Lesson 10
Three Primary Chords
E Major Scale
-
E, F#, G#, A, B, C#, D#, E
A, B, C
#
, D, E, F
#
, G
#
, A
F Major Scale
-
F, G, A, Bb, C, D, E, F
Access
free
Virtual Piano
Download
Free Sheet Music
G Major Scale
-
G, A, B, C, D, E, F#, G
List of 50 Free Piano Lessons
Custom Search
Hanon's Exercises for Piano Solo
ZebraKeys Z-Board
Use
the virtual piano keyboard below to practice what you've learned in the "
Piano Basics
" section -
Piano Layout
. You can play this
Virtual Piano Z-Board
in two ways:
See all of our Free piano lessons
1. Use the computer mouse to click directly onto the key or
note (in Red) on the Virtual Piano to play that note,

or



2. Press the corresponding button (in Blue) on your computer
keyboard to play that particular note

(

Note

: You have to first click on the virtual piano once to activate this feature)



e.g.

Press

"Shift" button on the computer
keyboard to play note "C",


Press

"S" to play note "E", and so on.

To play C Major Chord (C-E-G) -


Hold down

"Shift"-"S"-"F" on
the computer keyboard all at once, see chart below:
Access Major Chord chart
Chord
Name


Notes
of the
Chords
To play the left hand chord - Hold down all the keys at the same time (in BLUE) on the computer keyboard to play the chord

__________

__________

__________

C chord

C - E - G

Shift - S - F

G chord

G - B - D

F - B - N

F chord

F - A - C

D - G - SpaceBar

Dm chord

D - F - A

A - D - G
Access
the
Piano Basics
to learn the layout of piano keyboard, and how to read
Music Notations
.
Use
this interactive Z-Board to practice playing
easy popular songs
.
How to play

Christmas Songs

-

Jingle Bells

, We Wish You A Merry Christmas, and more

Learn

How to play

beginner song, Brother John - Free Online piano lesson.
Learn more songs. Use the virtual piano keyboard above to practice this song.

PRESS

on PAUSE button on the video, and then practice how to play each measure of Brother John on Virtual Z-Board above:

Lesson 6

Learn Songs for Beginners:

Brother John

Learn how to play

Twinkle Twinkle Little Star

- Free Piano Lesson
Free Interactive
Music Tools
Keyboard Trainer
Note Trainer
Interval Ear Trainer
Scale Ear Trainer
Chord Ear Trainer
How to play

Major Scales in all 12 keys G Major Scale

-

G, A, B, C, D, E, F#, G

Learn

how to play

Major Scale

- Watch the video below:
Furlise | Aria | Canon in D | Moonlight Sonata | Ode to Joy | Greensleeves | The Entertainer & More!