Music Theory
Introduction
Welcome to the Music Theory Section for Beginner Students!
In this section, you will be introduced to concepts of music theory. Music theory is the explanation of the ideas behind music and how music is put together. With a good foundation in music theory, you will understand what you are playing, which will make things like improvisation and composing much easier! You will be able to improvise versions of your favorite songs and play without sheet music!
There are five lessons in this section, "
12 Keys of Music
", "
Major Scale
", "
Intervals
", "
Chords of the Major Scale
" and "
Introduction to the Circle of 5ths
". A detailed description of each lesson is listed below.
Recommended Stuff
Click to Install

Flash Plugin if you cannot view the Flash Demos, or Virtual Keyboard on this page
Use
the Z-Board - Virtual Z-Board Keyboard below to
practice playing
Major Scales
in the Chart below:
Free Online Piano Lessons
www.ZebraKeys.com
Major Scale

FORMULA

-

Notes

to play


Root, W, W, H, W, W, W, H

Major Scale

FORMULA

-

Notes

to play


Root, W, W, H, W, W, W, H

C
C, D, E, F, G, A, B, C
F
F, G, A, Bb, C, D, E, F
G
G, A, B, C, D, E, F#, G
F#
F#, G#, A#, B, C#, D#, E#, F#
D
D, E, F#, G, A, B, C#, D
Db
Db, Eb, F, Gb, Ab, Bb, C, Db
A
A, B, C#, D, E, F#, G#, A
Ab
Ab, Bb, C, Db, Eb, F, G, Ab
E
E, F#, G#, A, B, C#, D#, E
Eb
Eb, F, G, Ab, Bb, C, D, Eb
B
B, C#, D#, E, F#, G#, A#, B
Bb
Bb, C, D, Eb, F, G, A, Bb
| | | |
| --- | --- | --- |
| Lesson 12 | Lesson 13 | Lesson 14 |
Learn How to Construct

Major Scale

(Flash Demos)

is

R, W, W, H, W, W, W, H

(R = Root Note, W = Whole Step, H = Half Step)

How to play

Deck The Halls

in the Key of

G

Access

Free

Scale Ear Trainer

to TEST your piano scale skills

How to play
Major Scales in all 12 Keys
C Major Scale -
C, D, E, F, G, A, B, C
Learn the Whole Step Half Step
(Flash Version)
Lesson 14
Music Theory - Learn
Basic Intervals
Practice warm-up exercises with
FIVE FINGERS EXERCISE
How to do
Five Finger Exercise
Access
50 Free Piano Lessons
Download
Free Sheet Music
for
Easy Piano, Classical Songs, and more
Lesson 15
- Chords of the Major Scale
In the Diagram
of the
shows
Major Scale in All 12 Keys
Click
below to access the free lesson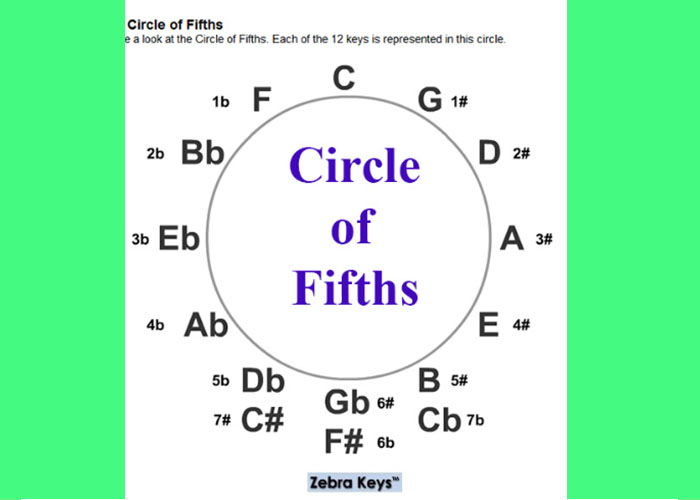 Lesson 17
- Chord Inversions
Lesson 10
- Three Primary Chords
D Major Scale
D, E, F#, G, A, B, C#, D
A Major Scale
A, B, C#, D, E, F#, G#, A
E Major Scale
E, F#, G#, A, B, C#, D#, E
F Major Scale
F, G, A, Bb, C, D, E, F
Access
free
Virtual Piano
Download
Free Sheet Music
G Major Scale
G, A, B, C, D, E, F#, G
B Major Scale
B, C#, D#, E, F#, G#, A#, B
F# Major Scale
F#, G#, A#, B, C#, D#, E#, F#
Related Tutorials
Learn Chords
Lesson 9
Major Chord

Lesson 10
Three Primary Chords

12 Bar Blues Chord Progression

Lesson 27
Minor Chords
Lesson 28
3 Secondary Chords
Lesson 42
Diminished Chords
List of
50 Free Piano Lessons
Custom Search



Access

free Virtual Piano Keyboard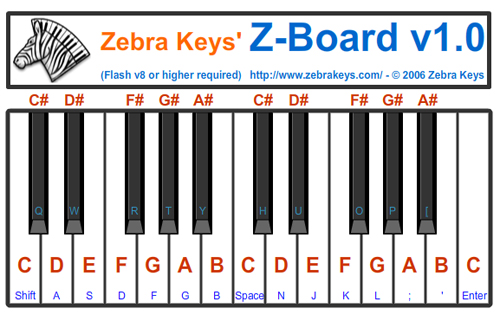 Learn

Five Fingers Exercise