Keyboard Trainer
Introduction
Welcome to the Piano Keyboard Trainer!
This is a very useful music tool that trains your ability to recognize the names of the black and white keys on the piano keyboard. The Piano Keyboard Trainer is created by Ricci Adams. If you are having difficulty, please check out this link to the
piano layout
section of preparation in lessons to help familiarize you with the piano keys.
After viewing the piano lessons in that section, you will be able to
ACE
the Piano Keyboard Trainer! Additional reference can also be found by visiting the
music notation chart
page. Highlight the question mark (?) icon located in the lower right corner of the Piano Keyboard Trainer box for detailed instructions.
Recommended Stuff
Click to Install

Flash Plugin if you cannot view the KEYBOARD TRAINER above
Use the interactive
Keyboard Trainer
above to
TEST your piano skills after completing
Lessons 2 and 3
below:
M-Audio SP-2 Sustain Pedal
with
Piano Style Action for Keyboards
Affordable Keyboards

for Beginners & Intermediates

CASIO -

Mini Electric Piano Keyboard

, Under $80

Self-Teaching Adult Piano Course

Book & DVD - Everything you need to

Know to Start Playing Piano now!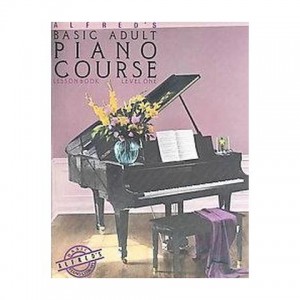 A Beginning Piano Course for
Adults who Prefer Chord Approach