In this video, you will practice how to count notes in a measure in order to keep time in music. A time signature tells you how a particular piece of music is played.
2/4 time – Two counts per measure
3/4 time – Three counts per measure
4/4 time – Four counts per measure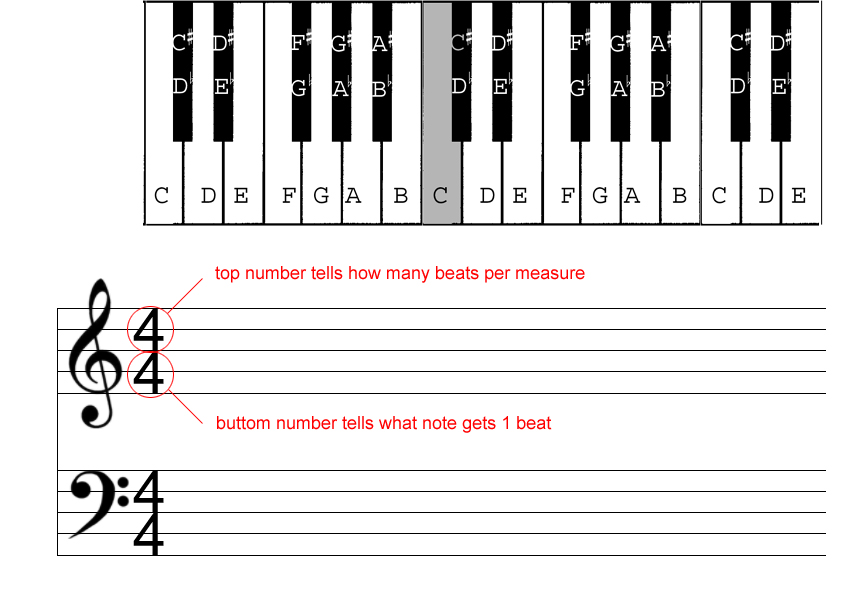 Learn Time Signatures
Practice how to count the notes using free Z-Board, a virtual piano keyboard.