Learn how to play one of the most popular children songs, This Old Man. Watch the second video with fun singalong lyrics.
This song is written in 4/4 time. We will be playing three of the major chords here – C chord, F chord, and G chord.
Free downloadable This Old Man Sheet Music at the end of this page, or download free sheet music for more songs.
Notes for the right hand are:
|
G E G
|
G E G
|
A G F E
|
D E F EF
|
|
G C CC C
|
CDEF G
|
G D D F
|
E D C
|
Access free Virtual Piano to practice this song now:
Use the interactive Z-Board keyboard below to practice playing the song on this page:
_______________________________________________
Learn more songs:
Download This Old Man free sheet music – click below: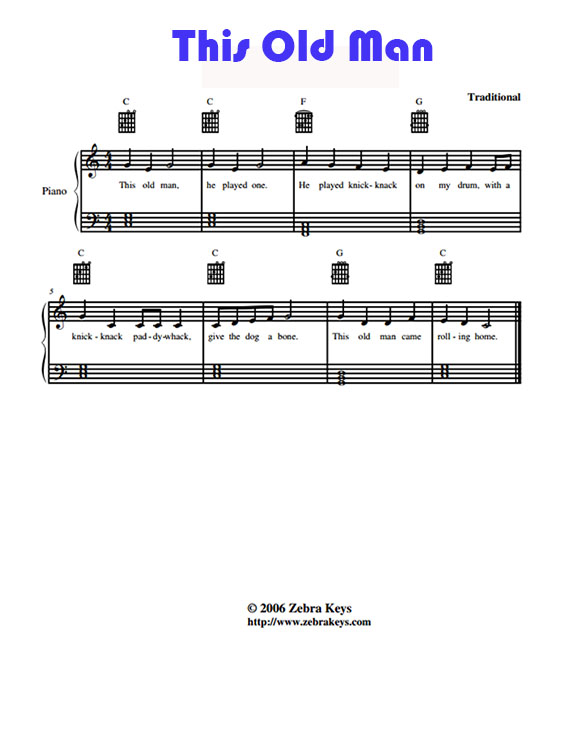 _______________________________________________
Lesson 2 – Names of White Keys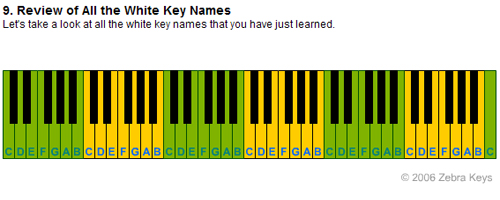 Lesson 3 – Names of Black Keys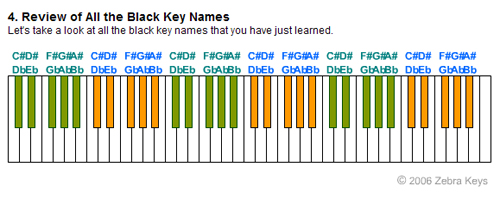 Lesson 4 Piano Grand Staff
Lesson 5 Note Durations