Learn how to play this popular Christmas song on piano. Watch the video below showing you how to play Angels We Have Heard On High.
This song is played in 4/4 time (4 beats per measure, and each beat receives a quarter note – review "note duration"). You will be playing only two chords (C chord and G chord):
C chord: C – E -G
G chord: G – B – D
Download "Angels We Have Heard On High" sheet music for free.
Yamaha YPT-230 61-Key Portable Keyboard
Great for both beginners and experienced players.
385 natural sounding voices, including Stereo Grand Piano
371 XGlite voices, 13 drum kits & a sound effect kit
Use interactive piano Z-Board below to practice playing this song.
Instructions for using Z-Board
– To play melody (right hand) – Use computer mouse to click directly onto the keys on Z-Board.
– To play chord – Use fingers to hold down all the buttons on the computer keyboard at the same time. (e.g. for C Major, "C – E – G" – press "Shift – S – F" at the same time, or use "Space – J – L" for better sounding).

| | | |
| --- | --- | --- |
| Chord Name | Play on piano | Play on Z-Board |
| C chord | C – E – G | Shift – S – F |
| G chord | G – B – D | F – B – N |
Now, practice to play this song on your piano now, or use ZebraKeys' Z-Board below. Click to browse piano keyboards here if you don't already own one.
Click below to download Free sheet music:
Download Free blank sheet music –
single / double: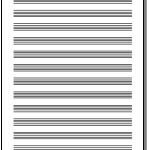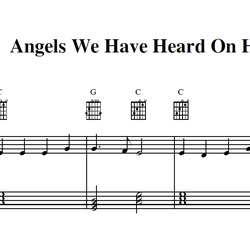 Click for a larger view How to play Silent Night
Christmas
Christmas, produced by David Foster, Bob Rock and Humberto Gatica, was recorded primarily at Capitol Recording Studios in Hollywood and The Warehouse Studios in Vancouver. The album includes guest performances by Shania Twain on "White Christmas" and The Puppini Sisters on "Jingle Bells" "Silent Night," "Have Yourself A Merry Little Christmas," "It's Beginning To Look A Lot Like Christmas" and "Santa Claus Is Coming To Town."
__________________________________________________