Learn how to read music - music notation. Music notation is used to record music in a written format, and it is written on music staff.
Music staff is visual representation of a piano keyboard.  It is consisted of of lines and spaces. Two staves are combined to form a grand staff (see diagram below).
The top stave is written in treble clef, and it is used for (right-hand) piano (or violin, flute, and other music instruments). The bottom stave is written in bass clef, and is used for (left-hand) piano (or other instruments such as cello or guitar).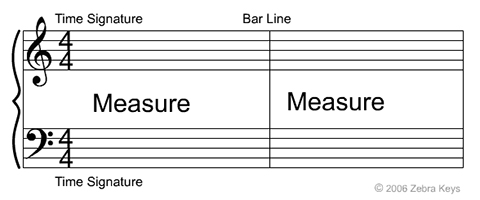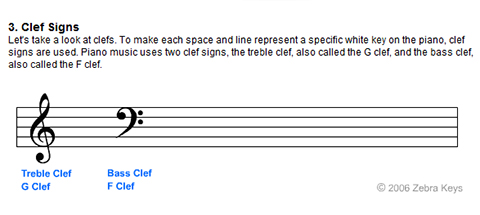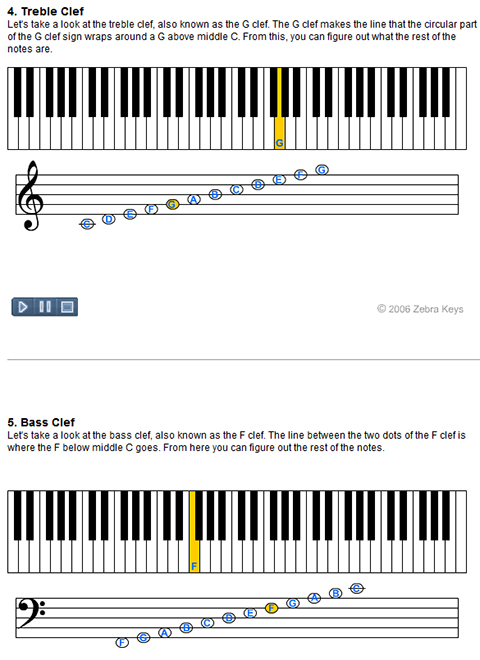 We have learned the names of all the white keys as well as the black keys. Once again, review the above music notation chart , you can also use the acronyms to help memorizing these notes (see below).
[Review: The Names of Piano Keys]
Now, test your note reading skills using Note Trainer
Use interactive virtual piano below to play any notes:
Lesson 4 - Learn music staff & clef signs (treble / bass clefs).
Lesson 5 - Learn how to keep time in music - time signatures & how to count different time signatures.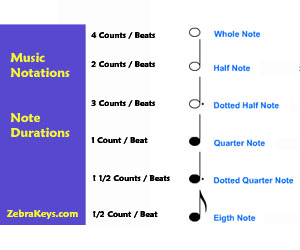 Click below to watch animation demos:

Lesson 4: Music Notation - Piano Grand Staff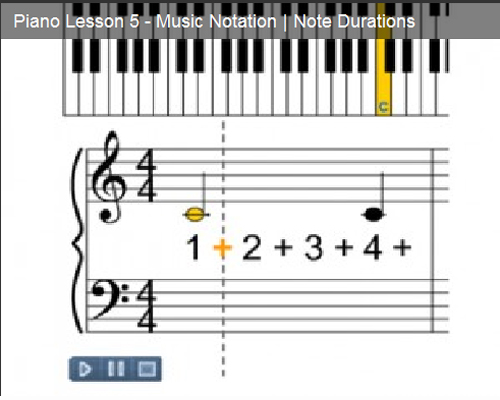 Learn Music Notation - Note Durations