Learn how to play this popular nursery rhyme, Brother John. Access the written version of this Free piano lesson, comes with fun Flash demos.
At the end of the lesson, you can practice to play this song on the free virtual piano keyboard right on the site.
Let's start now:
This song is played in 4/4 time, which means each measure has four (4) beats, and each beat (count) receives a quarter note.
Notes for the right hand melody are:
| | | | | | | | | |
| --- | --- | --- | --- | --- | --- | --- | --- | --- |
| | | C D E C | | | C D E C | | | E F G | | | E F G | | |
| | | G A G F E C | | | G A G F E C | | | C G C | | | C G C | | |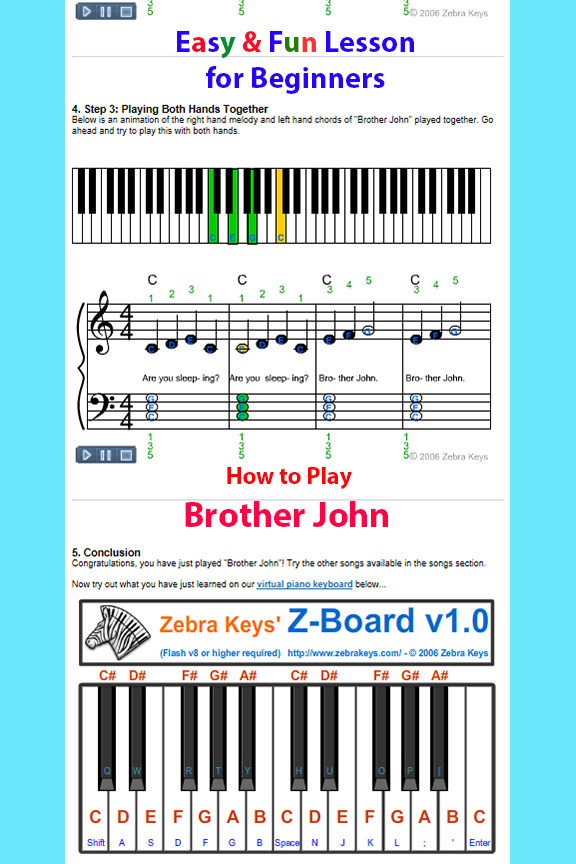 _________________________________________
Learn more easy songs, free sheet music provided:
Deck The Halls
Oh Where Has My Little Dog Gone
This Old Man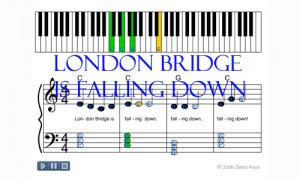 Access the Table of Contents of Free Online Piano Lessons
__________________________________________