Fur Elise was written by Ludwig Beethoven, one of very famous composers during the late 18th to early 19th centuries.
Watch these videos showing you how to play Fur Elise, the last video is played at 50% speed.


Download free sheet music for Fur Elise, and other classical music (Moonlight Sonata, Canon in D Major, and more).
Watch this song played at 50% speed:
Fur Elise Free Sheet Music: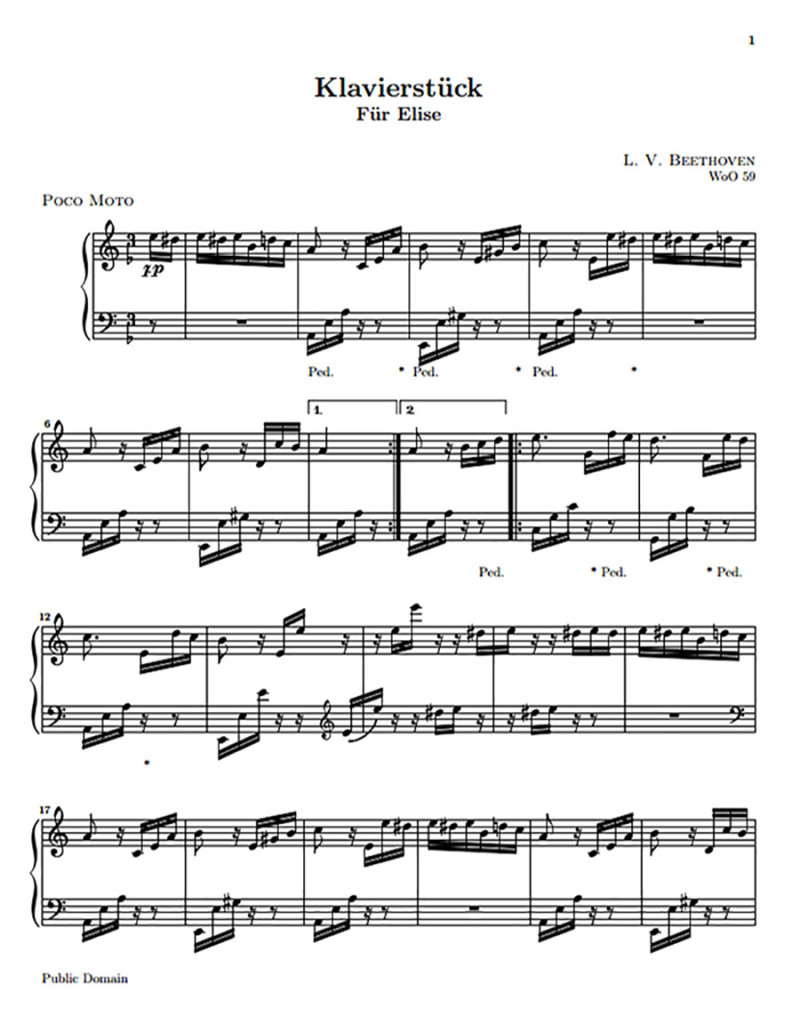 _______________________________________________________________
Learn other songs: